Introducing BirdReel at WBU!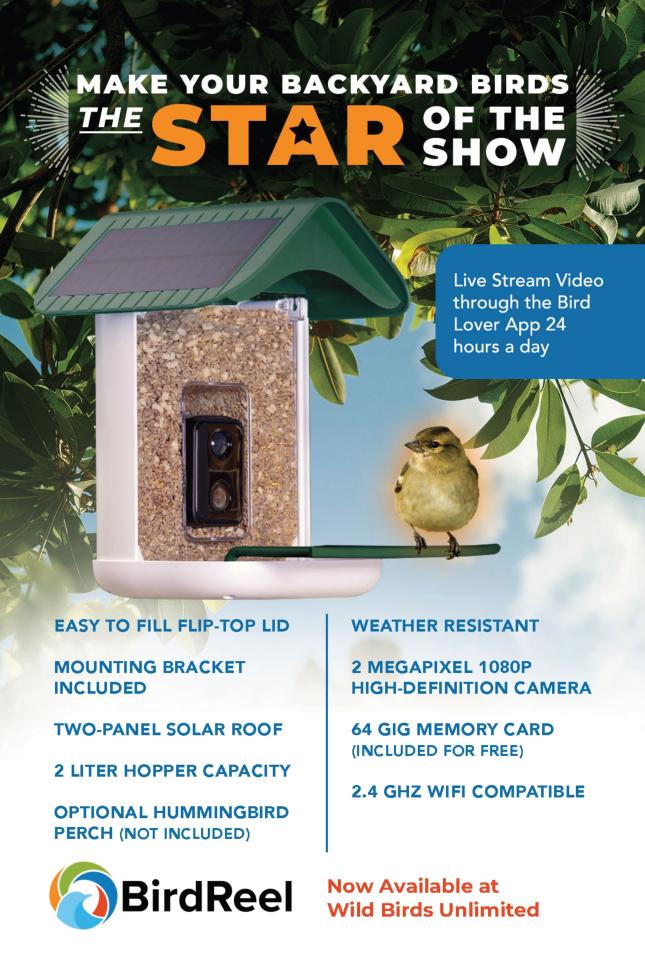 Now, bird enthusiasts can watch birds feeding from their backyard using their smartphones from anywhere in the world!
Say goodbye to wondering about the birds in your area. With BirdReel, you can capture the beauty of bird watching 24x7 with real-time notifications to your mobile phone and live-streaming video.
You'll never miss the bird-feeding action thanks to the long-lasting battery and integrated dual solar panels, even on cloudy or rainy days! Plus, the IP65-grade plastics and waterproof camera were designed to handle the elements during any season.
At BirdReel, we've designed our bird feeder with a user-friendly approach. With a spacious 2-liter hopper and a clear front face, it's effortless to keep track of when it's time to refill your feeder. Unlike other smart bird feeders with small and hard-to-access hoppers, our BirdReel features a simple flip-top cover that adds a touch of fun and makes filling birdseed an easy task!
With Bird Lover, the user-friendly and intuitive companion application, you have the power to watch live video streams of your bird feeder at any time, effortlessly capture stunning pictures and videos, and easily share your memorable moments with friends and family.